Random selection from the {{GenSaledate.data[0].saletext}}
Images: for the
{{GenSaledate.data[0].saletext}}
being held on Catalogue: for the
{{GenSaledate.data[0].saletext}}
being held on
{{GenSaledate.data[0].saledate}}
Border Auctions Ltd is a family run business situated at Hawick in the Scottish Borders.
Our team are experienced in the field of antiques and are available to give you the seller a valuation service.
Using our web site gives you a chance to browse through our catalogue as it is compiled for the next sale. Therefore you will not miss out on the item you have been searching for.
On the other hand if you are looking for something special to buy, auctions are a fantastic source of many interesting items and rare lots.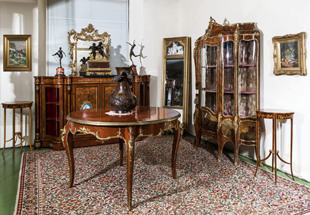 Random selection from the {{Antsaledate.data[0].saletext}}
Images: for the
{{Antsaledate.data[0].saletext}}
being held on Catalogue: for the
{{Antsaledate.data[0].saletext}}
being held on
{{Antsaledate.data[0].date}}